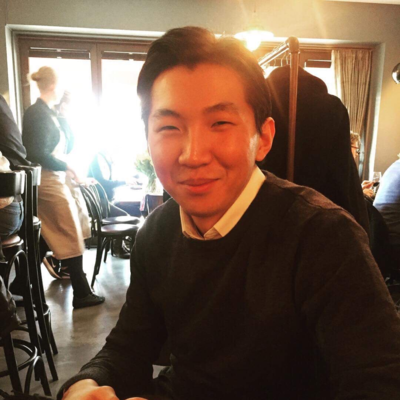 KEUNSOO PARK
Data architect / Data engineer/ Scrum master
Oslo, Oslo
About me:
Certified data architect / data engineer / scrum master, PhD in applied mathematics
Experienced in leading project deliveries from startups to big corporations.
Domain knowledge on heavy-asset industrial technology
Petroleum engineering, chemical engineering and marine technology.

Motto:
- Prioritize the customer's success
- Great team makes great products
- Get things done
- Design reliable, maintainable, sustainable and understandable solutions.
Experience
In software development area over 10 years
Focused on data world in last 6 years
Education
PhD from NTNU about the applied mathematics
Certified data engineer from Azure / Certified scrum master from scrum.org
Technology / Internet profesionals
Professionals from different sectors near Oslo, Oslo
Jobs near Oslo, Oslo
Found in: Talent NO Premium - 16 hours ago

---

Descripción del puesto: · Ønsker du å jobbe med Data Science i Norges sterkeste fagmiljø? · BearingPoints Data & Analytics-team er best i Norge på Data Engineering og Data Science. Teamet vårt i Oslo har nærmere 70 ansatte som jobber rendyrket med Data & Analytics. Vi har en uni ...

Found in: Talent NO Premium - 2 days ago

---

NORGES FORSKNINGSRÅD

Oslo

Er du en data scientist som vil være med på å utvikle morgendagens Forskningsråd? · Arbeidsgiver:ForskningsrådetSted:0283 OsloStillingstittel:Rådgiver/seniorrådgiverSøknadsfrist:22.08.2022 Forskningsrådet søker etter en ambisiøs data scientist som gjennom sin analysekompetanse ...

Found in: Talent NO Premium - 5 days ago

---

Er du engasjert og innovativ og ønsker å jobbe i krysningspunktet mellom prosjektledelse og konstruksjonsteknikk? Da vil vi høre fra deg · Om stillingen · I stillingen som Tower Engineer vil du jobbe med tekniske utfordringer, prosjekter, tilsyn, utvikling, utbygging og sanering ...